Step-by-step guidance through tested recipes helps ensure successes like nailing the internal temperature of a pan-seared steak.
Joe Ray

I've never made scallops better than the ones I made with Hestan Cue. Then again, I've never made scallops, period.
Zachary Kaplan

The tech will change how we cook and how we learn to cook. I'm eating my words.
Chef Jeff Mahin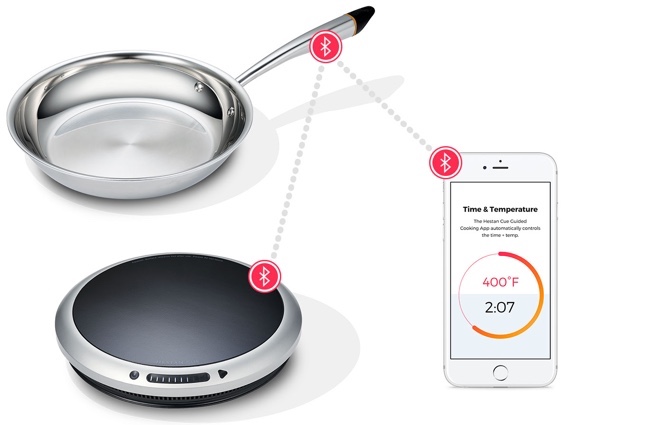 Simplify Cooking with the World's Smartest Cooktop
Cue connects to your smartphone via Bluetooth® technology that communicates with embedded culinary sensors in both the pan and burner.
Connect Cue with its easy-to-use cooking app to automatically adjust cooking time and set precise temperatures as you follow along with each video-guided recipe step.
Cook Anything in the World with Confidence
Take the Guesswork Out of Cooking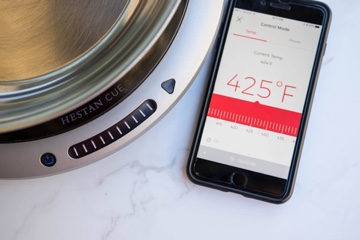 Temperature
Powerful embedded cooking sensors in both the pan and burner respond to your selections in the app, delivering down-to-the-degree temperature control to your cooktop.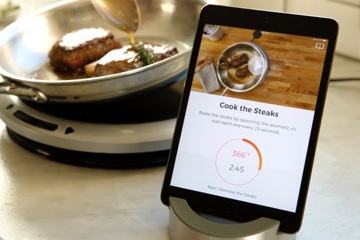 Time
Cue organizes and monitors cooking and prep timing to tell you when to flip, baste, sear, and more. Never overcook your food again with Cue.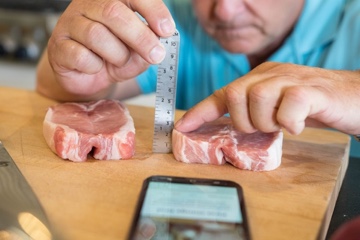 Doneness
Tell Cue how you like your food prepared whether you prefer medium-rare or well done. Cue adjusts time and temperatures for cooking and searing to achieve your preference perfectly, every time.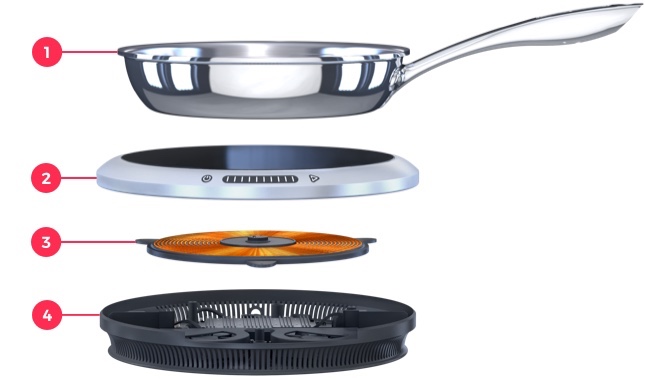 The Hardware
Pro-quality, tri-ply stainless steel cookware with embedded temperature sensors.
Durable, easy-to-clean glass ceramic cooktop with onboard power control.
Rapid-response induction coils for precise heating and temperature control.
Powerful yet efficient 1600W induction burner with optimal precision.