* Smartphone and/or tablet are not included
Hestan Cue 11" Smart Pan + Induction Cooktop
$399.95
Easier than ever to cook anything perfectly, the first time. Perfect for searing, sautéing, pan-frying and more.
• 11-inch tri-ply stainless steel smart pan with embedded temperature sensors and Bluetooth connectivity
• Powerful, precise-control 1600w induction cooktop
• Companion app with hundreds of chef-tested recipes
Free Shipping
101 Day Money Back Guarantee
1 Year-Warranty
Specifications
Hestan Cue 11" Pan
Materials
Tri-ply clad nonreactive 18/10 stainless-steel construction with a proprietary aluminum alloy core.
Product Dimensions
Length: 19.75" x Width: 11" x Height: 3.75"
Hestan Cue Induction Cooktop
Materials
Black glass ceramic cooktop with silver metallic finish.
Power
1600 Watts, 120 Volts, 60 Hertz
Product Dimensions
Length: 12.5" x Width: 12.5" x Height: 2"
Hestan Cue App
Precise Temperature Control
Through the use of Bluetooth technology the Hestan Cue App allows you to wirelessly set precise temperature of the Smart Cooking System. With the use of the app and precision temperature control you can create flawless and repeatable dishes.
Content Rich Library
Access our expanding library of over 500 video-guided recipes. Allow the Cue app to automatically adjust time and temperature so you can enjoy the cooking experience without the worry of under or over cooking. Whether you are new to the kitchen or a seasoned chef, the Cue app offers hundreds of video tutorials fit for cooks at every level.
App Platforms Supported
The Cue app is available for free on both IOS and Android devices.
The Hestan Cue Smart Cooking System works with your smartphone or tablet and requires an internet connection.
Cooking Modalities
The ideal size for cooking a wide variety of proteins and other essential ingredients, with our 11" pan achieve these cooking functions...

Precise Proteins
Seared to your preferred doneness

Sauces
Make perfect pan sauces

Shallow Frying
No thermometer needed

No Scorch Simmer
Simmer tomato sauce without burning

Candy Making
Make caramels and brittle with no guesswork
Connected and Controlled by Our App
Use the Cue app to connect your cooktop and cookware to provide precise temperature control and recipe guidance.
Choose a Recipe
Step by step recipe content developed by the world's best chefs. Video guidance shows you every step of the process to achieve guaranteed results.
Precise Proteins
Like your steak medium rare? Our Thickness & Doneness algorithms automatically calculate the exact time, temperature and guidance to cook your steak your way.
Precise Temperature Control
Only Cue delivers cooktop temperature control of +/- 3˚C to guarantee results.
Featured Recipes
Follow along with our video-guided, step-by-step recipes.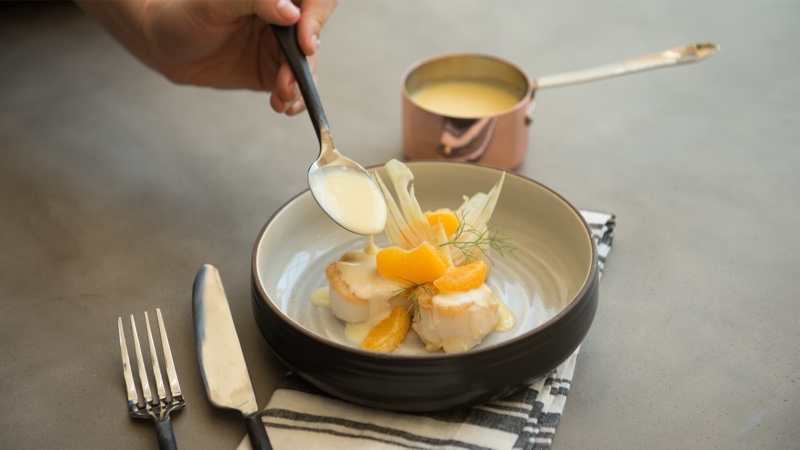 Seared Scallops with Beurre Blanc
Puttanesca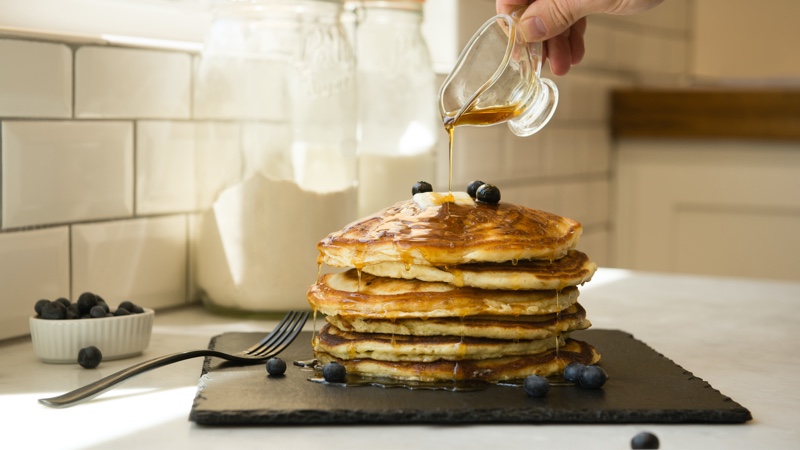 Buttermilk Pancakes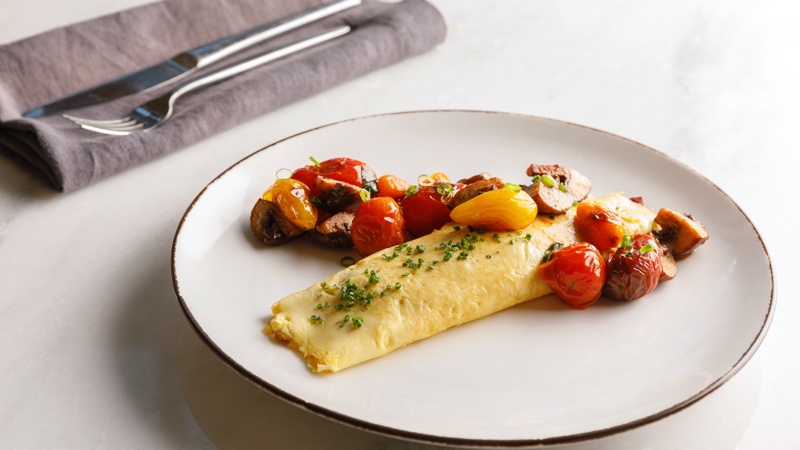 Omelette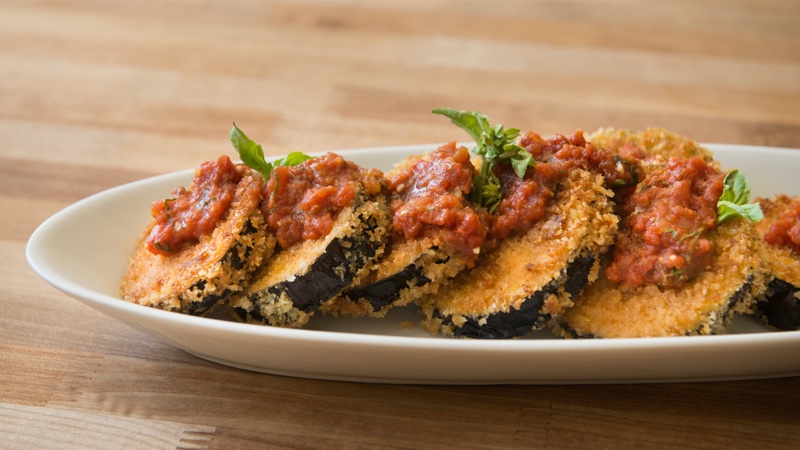 Crispy Eggplant with Tomato Basil Sauce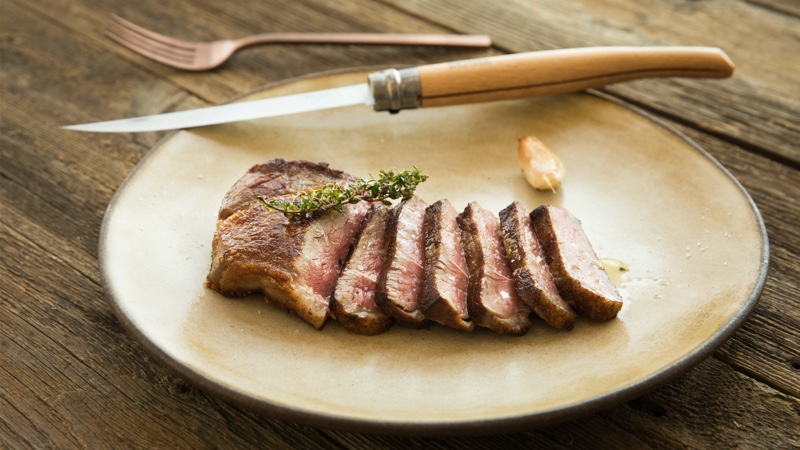 Pan Seared New York Strip Steak
High Quality Connected Cookware
Grow your collection with our additional smart cookware compatible with your induction cooktop.